SEO (Search Engine Optimisation)
SEO refers to the practice of improving your ranking within search engine results like Google, Yahoo and Bing. These companies have a formula for deciding which results are on the first page and which results are relegated to page 20. SEO is the way digital marketers improve your position in these results.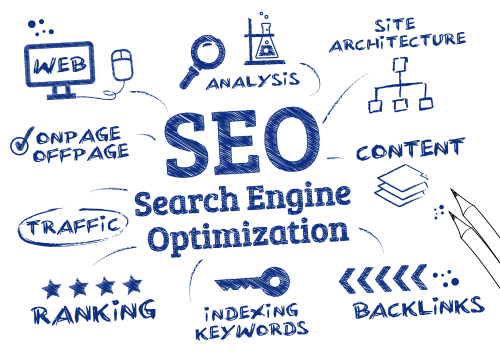 ---
At Revelate we can work to improve your standing with search engines like Google, Yahoo and Bing. The increases in traffic that come with appearing higher in the search results are huge. And that extra traffic can lead to extra sales!
By managing the technical and on site SEO we can give you a strong foundation moving forward, From there we can work on the off site SEO with high quality additions to your SEO profile.