"There are two types of companies: those who know they've been hacked and those that don't."James Comey, Director FBI
We've been hacked, what should we do?
Contact your hosting provider and let them know you need your site taken offline temporarily to protect your customers.


Contact Revelate or whoever looks after your site to resolve the infection.

Collect all the usernames & passwords related to your site and email. These will all need to be changed

after

the sites fixed.

Check your Google Webmaster account (if you have one) for warnings.

Update your virus protection and scan for viruses on any computers that access the site.
How can Revelate help?
---
When we deal with a hacked website we can take care of everything for you. If you're not sure who your hosting supplier is we can call them and get the site taken down.
The 2 main causes of site hacks are outdated websites and insecure servers. If your site has been hacked Revelate can remove the hackers work, update your site and organise a more secure server. We will also install hacking monitoring software to help protect you in the future.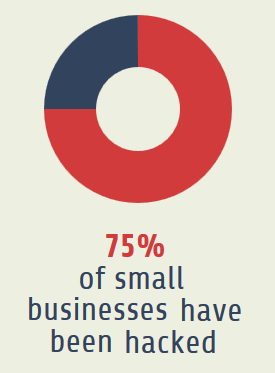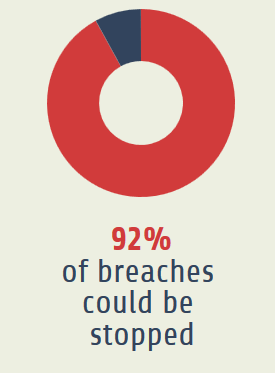 What are the consequences of being hacked?
€100,000
---
The maximum amount the data protection commissioner can fine a company for a breach of data protection law. Company directors can also be personally fined.
€10 Million
---
The maximum fine the Data Protection Commissioner can enforce once EU legislation is enacted in 2018.

50%
---
The number of online only businesses that go out of business within 6 months of a successful site hack.
€640 Million
---
The estimated cost to the Irish economy each year as the result of the hacking of Irish businesses.
Reputation
---
Customers will have to be informed of credit card data leaks and/or data leaks. This can have a devastating effect on your business.
Prohibitation
---
Co. Clare based LoyaltyBuild was prohibited from operating within the Irish state for 7 months after their company was hacked.

Personal Data
---
The data of you, your customers and your employees could be breached. Emails and re-used passwords could leave all involved forced to recover social media, email and other accounts.
14 Days
---
The average time it takes most sites to recover from a hack once it's identified.
Revelate can help you recover in as little as 3 days depending on the situation.
If you've suffered from a hack attack on your website contact us now.

Our team can help you recover as soon as possible and limit the damage done to your company as a result.