Stand out in your search results while also giving your potential customers an even better idea of your business. People respond best to visuals and Googles 360 tour can bring your business to life in a very real way for customers making a decision on who to purchase from.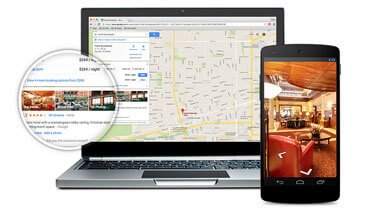 ---
The virtual tour can drive extra traffic from Google to your site, and more visitors means more customers. Consumers are spending more time shopping and researching purchases online and allowing them to see your business gives them a better idea of who you are and what you do.
For consumer facing businesses it can be particularly helpful. Being able to see the business strengthens a customers connection to your business: retailers can show off the size of their store, or the range of selection, restaurants can highlight the atmosphere and all businesses can use it as a way to show who they are as a business.